Changsha "Birth place of Mao Zedong"
Where CSMU is Located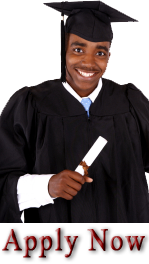 Changsha (simplified Chinese: 长沙; traditional Chinese: 長沙; pinyin: Chángshā; Wade-Giles: Chang-sha) is the capital city of Hunan, a province of south-central China, located on the lower reaches of Xiang river, a branch of the Yangtze River. Its municipality covers an area of 11,819 sq. kilometers and has a population of 6,017,600), the urbanized area has around 2.7 million people.

Public transport: The city's public transportation system consists of an extensive bus network with over a hundred lines as well as taxis.
Metro Rail: Changsha Metro is planning a 6 line network. The first two lines under construction are planned to open in 2015.
Roads: National Highways 107 and 319, as well as Changsha-Zhuzhou-Xiangtan Express Way connect the Changsha metro area nationally.
River: Changsha is surrounded by major rivers, including the Xiangjiang, the Liuyanghe, and the Laodaohe.
Rail: Changsha Railway Station is located at city center and provides express and regular services to most cities in China via the Beijing-Guangzhou and Shimen-Changsha Railways.The Changsha South Railway Station is the new high speed railway station, located in Yuhua district on the
Beijing–Guangzhou High-Speed Railway (part of the planned Beijing–Guangzhou–Shenzhen–Hong Kong High-Speed Railway. The Shanghai-Changsha-Kunming high-speed railway is currently under construction.
Air: Changsha Huanghua International Airport is a regional hub for China Southern Airlines, which serves major cities in China, including Hong Kong. Other major airlines also provide daily service between Changsha and other domestic and international destinations.The airport provides direct flights to 45 major cities such as HongKong, Bangkok, Seoul, Pusan, Osaka and etc